Athletics ticketing solutions
Your athletic program is growing – shouldn't your ticketing grow with it?
Request a demo

→
College ticketing, it's in our DNA
Our software allows you to offer special prices and pre-sales to your students, faculty, and staff, while offering separate ticket options to the public, and integrates with campus ID systems to track admission, loyalty and participation.
We accommodate unlimited reserved or general admission seat configurations, print-at-home e-Tickets and mobile tickets, access control, real time reporting, easy event creation, dynamic point of sale functionality, and more – all on a custom-branded ticketing portal that retains your look and feel.
We'll make your box office cheaper, efficient, and accessible 24-hours a day.
Private label branding
You've invested in your brand. From the Mustangs of Midwestern State to the Big Red Bears of Cornell, fans recognize and support your identity. Why give that up when it comes to ticketing? AudienceView Campus is an entirely custom-branded ticketing platform, blending your colors, logos, look and feel into a secure e-commerce application.
A web based solution, your ticketing site is accessible anytime via a vanity URL (YourAthleticTickets.com, etc.) Don't worry – we take care of all the support and maintenance.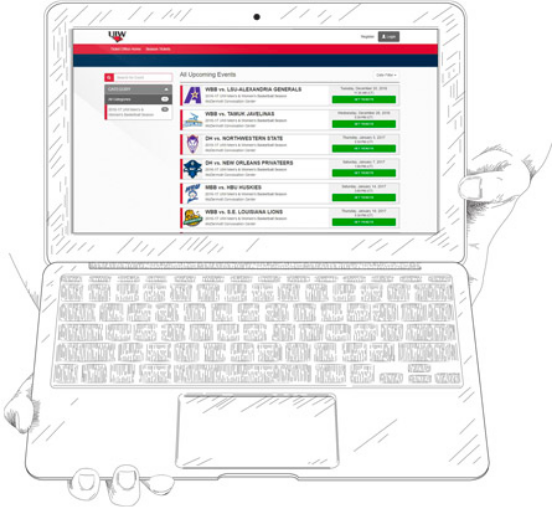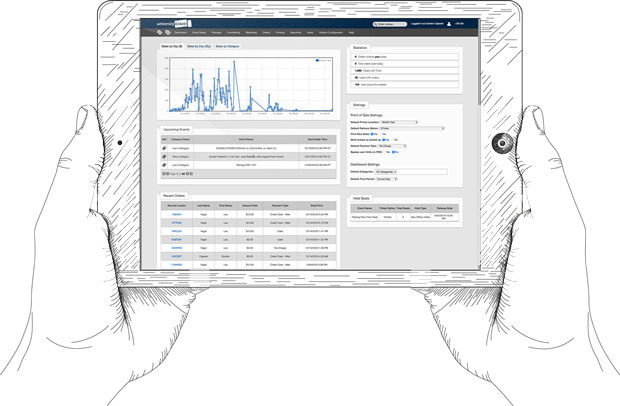 Marketing and donor management
AudienceView Campus allows your program to craft a user database with data points unique to your marketing efforts and curiosity, allowing for powerful marketing messages tailored to your customers and their interests, attributes or background. Fundraising efforts are automated and managed alongside ticketing, with a donor management platform that's fully integrated. From automated fund benefits to donor level seating, we'll make it easy to track and reward your most loyal fans.
Unparalleled integration options
From Student ID validation tracking in real time, campus payment technologies to automated report generations with campus information systems and fundraising platforms, your ticketing system will be designed around the way your box office operates – not the other way around.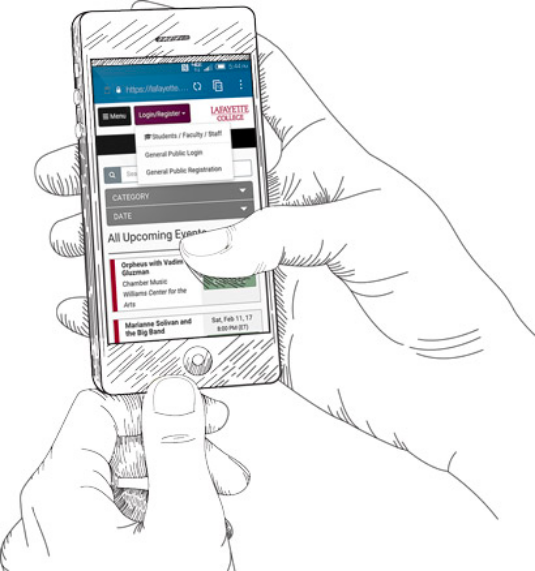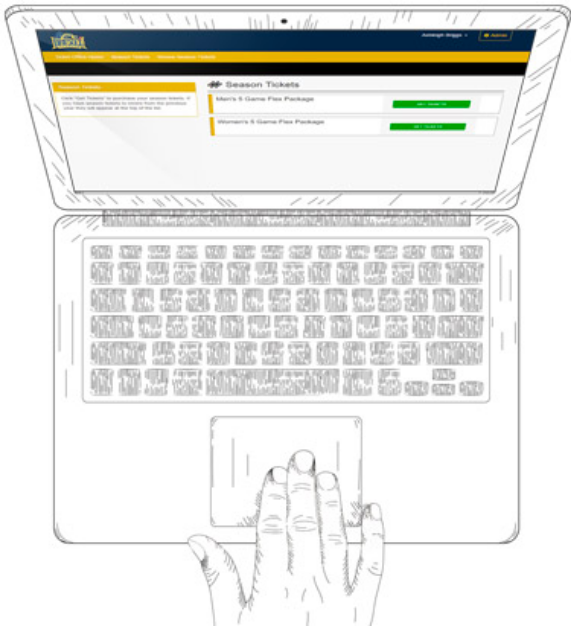 Packages and season tickets
AudienceView Campus offers the ability to integrate an unlimited number of events into uniquely branded packages with a variety of pricing mechanisms, including flex pass, percentage discounts, flat package pricing, or dollar-value discounts.
Our dedicated ticketing system supports online season and series renewals, including automatic seat reservations from season to season. Furthermore, we assist with season ticket credentials and passes, granting access control to multiple events without any paper tickets.
Loyalty points and rewards
AudienceView Campus offers a robust priority point management tool allowing your program to grant points based on patron purchase and subsequent attendance, and even to deduct points for failure to attend.
Priority points may be granted and customized on an event-by-event basis, and may be managed down to the user profile level to make special allocations or adjustments to individuals. Subsequent redemption of priority or loyalty points may also be tracked at the user profile level from both the customer and administrative perspective allowing for exchange of points for merchandise or special event access.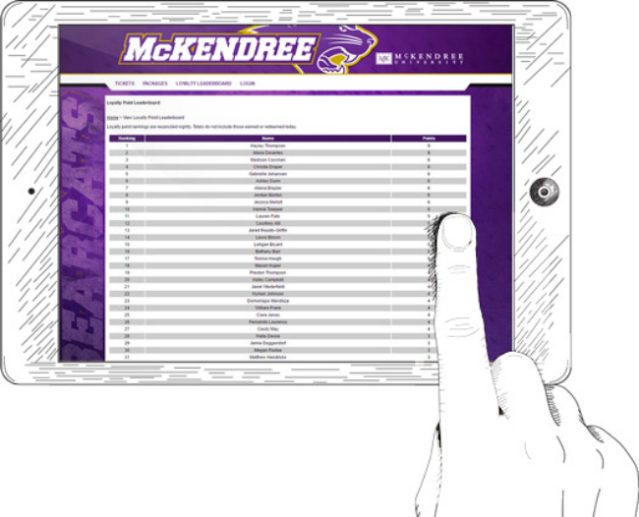 Be in good company
AudienceView has more than 1,000 higher education clients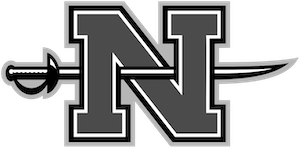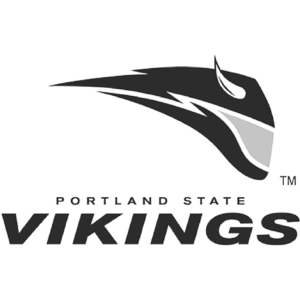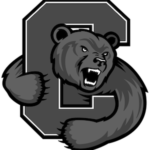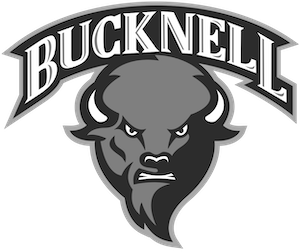 Our switch to AudienceView Campus from our prior ticketing system has been extremely easy. The system is easy to learn, very intuitive, has allowed us to expand our offerings and on top of it all has saved us money.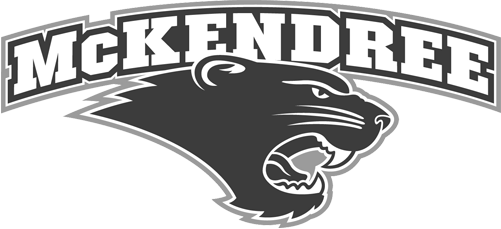 Ann Heimann
Athletic Business Manager, McKendree University Athletics